14 Okt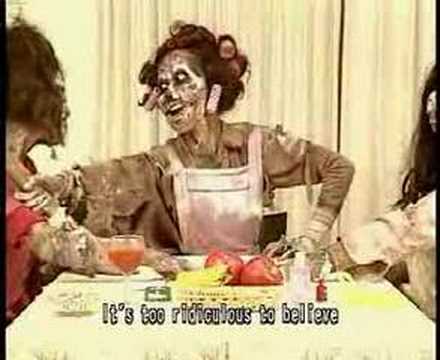 direkt Zombie
Auch von Vermilion Pleasure Night: Die Zombie Family.
"Zombie Family" features a family of zombies, consisting of a mother and her two daughters, who are trying to deal with regular family problems. Things usually end up with the two daughters having an axe through their heads." Auf Japanisch.
Naja.. die Idee finde ich super.